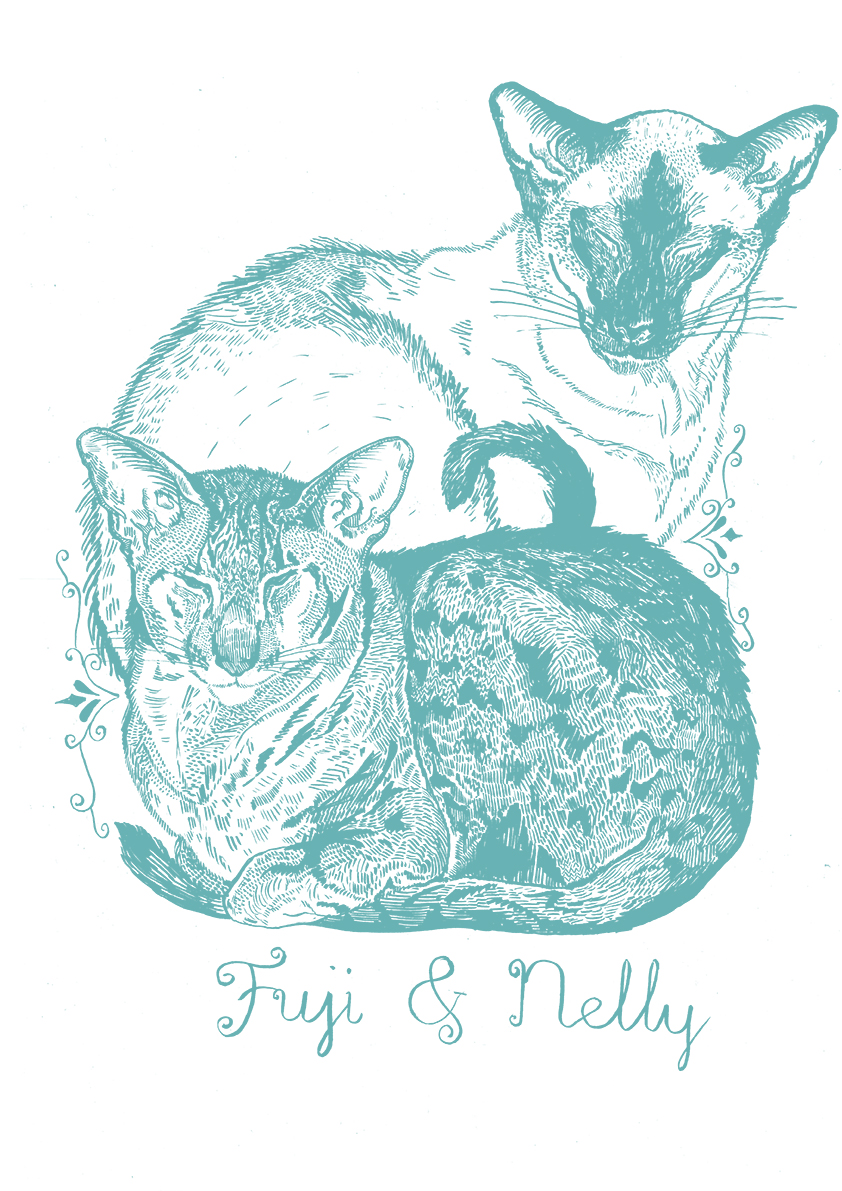 Fuji & Nelly
Two siamese siblings I lived with.
Secret Wildlife Gate
"Call of the Wild" Exhibition piece. London wildlife disguised in a typical wrought iron gate.
Squirrel Tote Bag Design
Merchandise sold for "Call of the Wild" exhibition.
Thomas Paine
Amber
Exhibition piece sold in aid of Crisis.
Kitten TV
Chapter heading illustration for "Because You're the Absolute Best" Gift book by Compendium US.
Bongo
Meeka Moo
Pet portrait of Meeka who came from the Dog's Trust in Harefield.
Meeka by her portrait
Meeka's portrait was given as a Christmas present to her dad.
Surprised Raccoon
Dilly
Dilly the cat with his pet portrait.
Fox with specs
Lily and the Octopus
Illustrated cover for Steven Rowley's story of Lily the sausage dog. Published by Simon and Schuster UK.
Pirhana Toes