Staffie Dog - A5 Print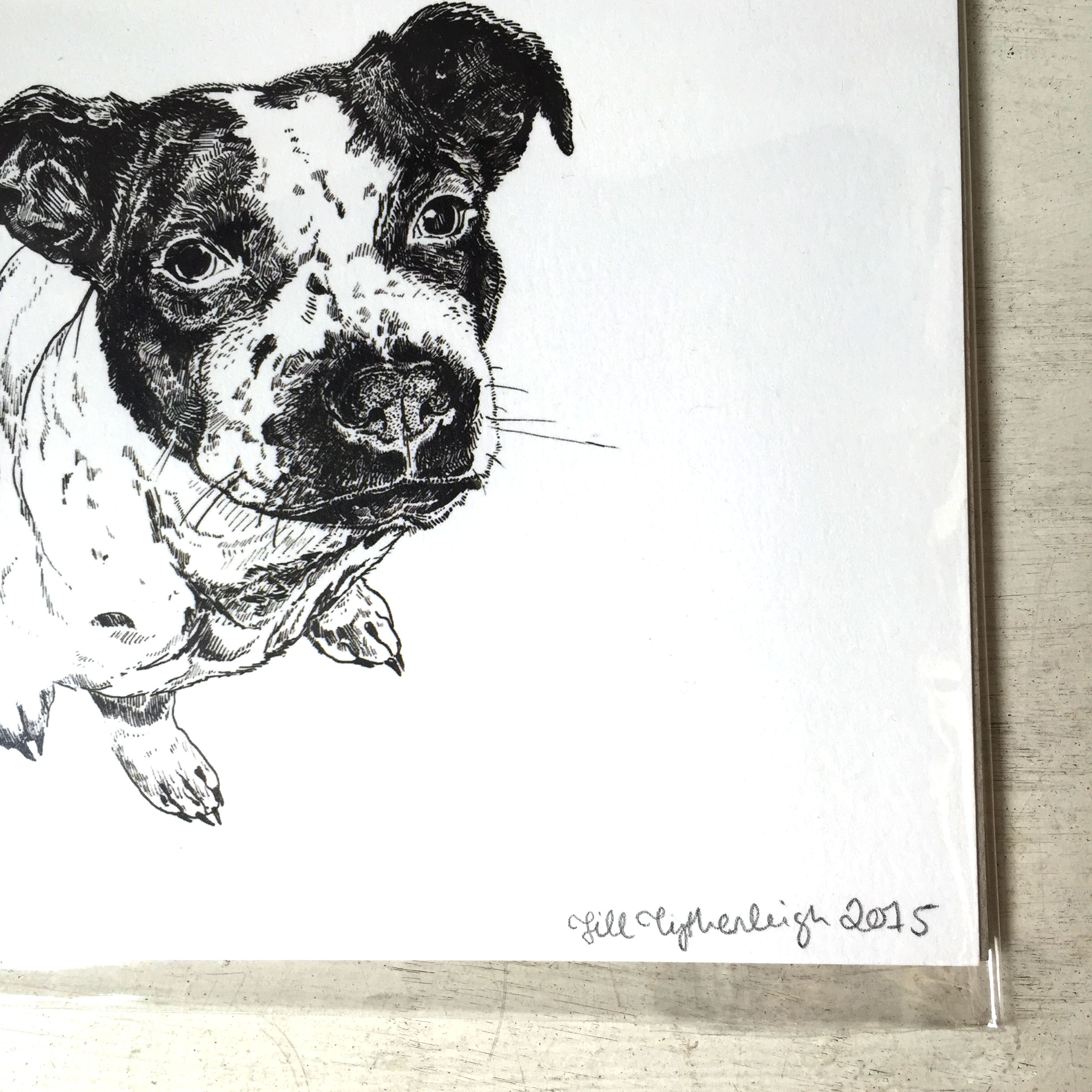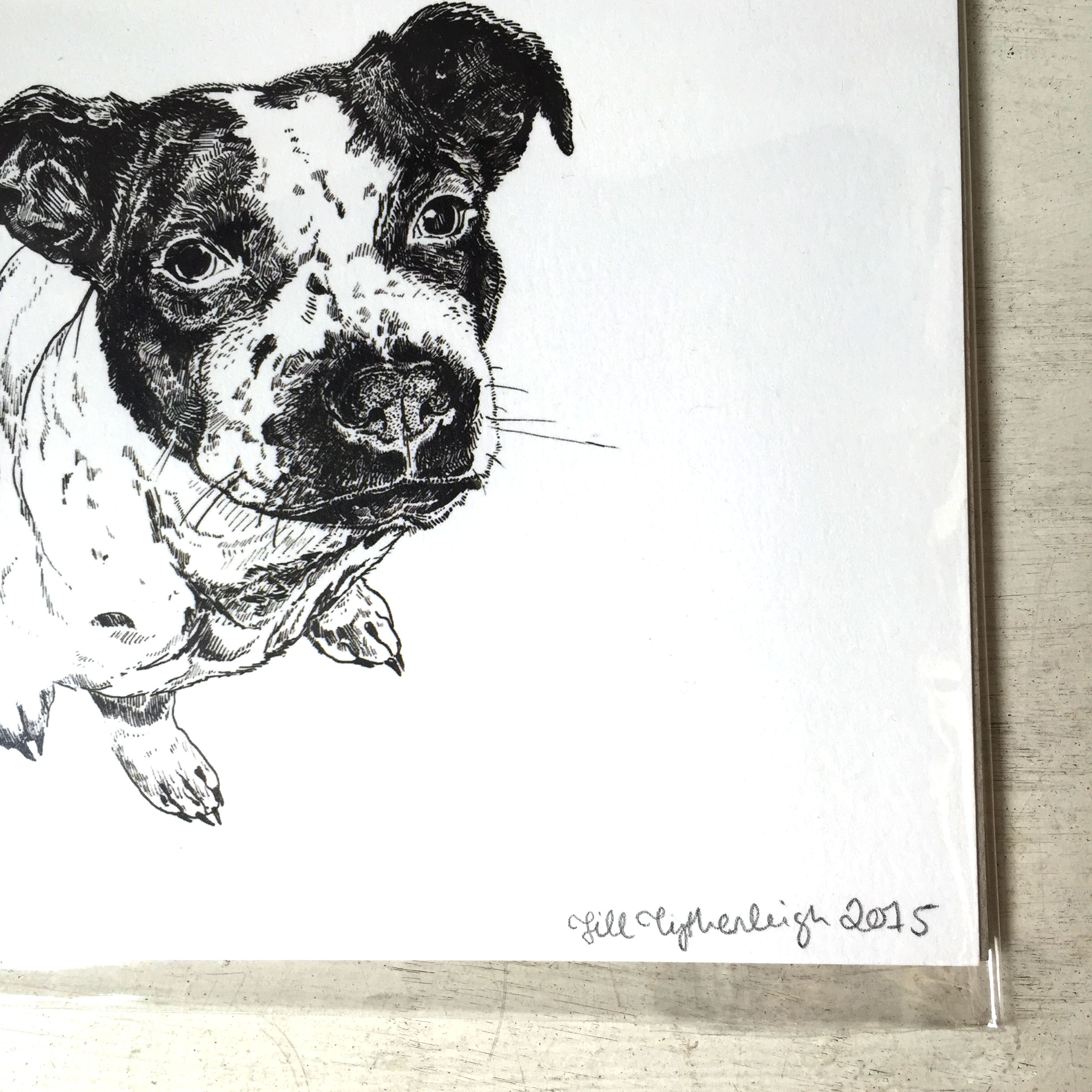 Staffie Dog - A5 Print
Here is my drawing of a very sweet Staffordshire Bull Terrier Dog called Amber. She had such a sweet nature and character.
Drawn in pen and ink this loveable pup is digitally printed on A5 (148 × 210 millimetres) Ultrawhite egg shell paper and is the perfect present for Staffie fans.

Packaged in a cello bag the Indigo print can then be framed or pinned up.